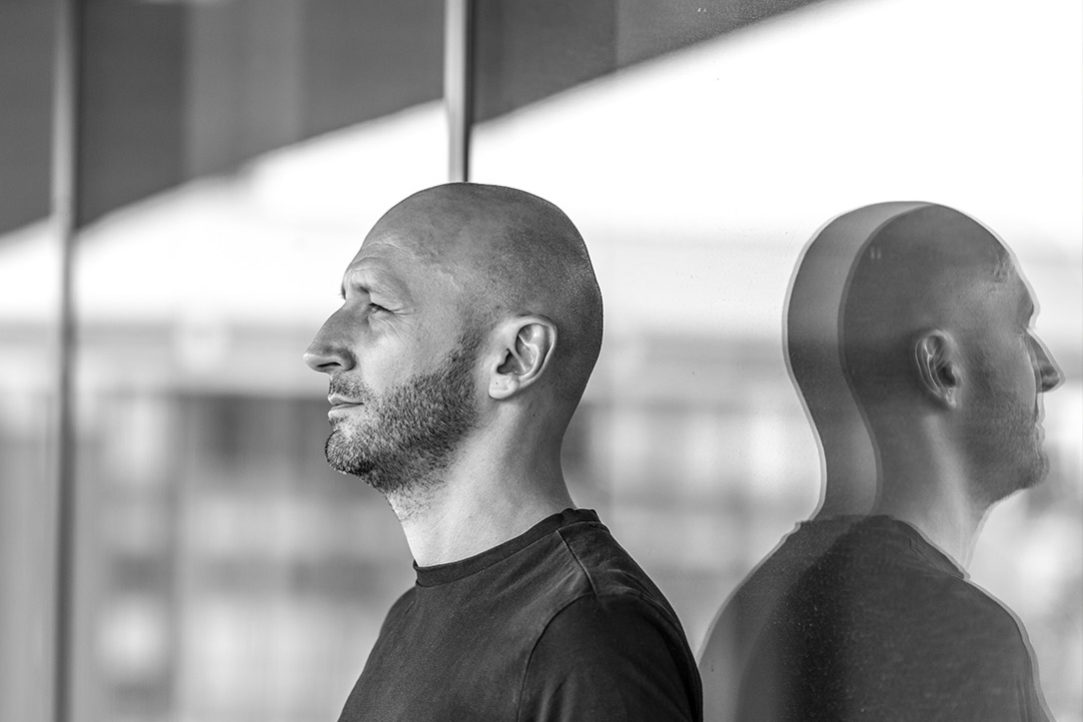 2019 • "Ricercar" per ensemble di violoncelli.

Compositore e teorico musicale, nato nel 1978 a Tomaszow Mazowiecki. Si è laureato con lode in teoria musicale (2005) sotto la guida del Prof. Ryszard Daniel Golianek, con cui ha preso successivamente anche un dottorato di ricerca, ed in composizione (2008) nella classe del M. Bronislaw Kazimierz Przybylski presso l'Academy of Music in Lodz. Ha studiato anche musica elettronica con il M. Krzysztof Knittel. Nel 2012 ha discusso la sua tesi di dottorato in composizione, scritta con la supervisione del Prof. Zygmunt Krauze.
Ha partecipato ai concorsi presieduti da Marek Choloniewski (Academy of Music in Krakow) e Grazyna Pstrokonska-Nawratil (Academy of Music in Wroclaw), ed è vincitore di numerosi concorsi fra cui l'International Composition Competition "850 Jahre Cottbus – Musikalische Bilder einer Stadt" (menzione d'onore, 2006), il BMW Crash! Competition, organizzato dalla Society for the Encouragement of Contemporary Art a Szczecin (menzione d'onore nel 2006 e primo premio nel 2007), il Tadeusz Baird Young Composers' Competition (secondo posto nel 2007 e nel 2009), il quinto concorso di composizione organizzato come parte del "Srebrna Szybka" Festival of Contemporary Children's and Youth Music (menzione d'onore, 2009), il terzo International Grazyna Bacewicz Composition Competition di Lodz (primo premio, 2009) ed il concorso "in-OUT-side" organizzato dal Sound Screen Festival a Bydgoszcz (primo premio, 2009). Nel 2010, è stato premiato con la statuetta Lodz EUREKA; nel 2014, il suo Stabat Mater è stato candidato al Wroclaw Polonica Nova Award.
I suoi brani sono stati presentati in Festivals quali il Warsaw Autumn, Musica Polonica Nova (NFM, Wroclaw), il Festival of Premieres (NOSPR, Katowice), il settimo KODY Festival of Musical Tradition and Avant-Garde (Lublin), il Loop Festival (Brussels), l'Internationaal Kamermuziekfestival (Schiermonnikoog, Netherlands), il 33esimo International Ankara Music Festival (Turkey), Lodz Nacht in Stuttgart (Germany), Sound perspectives of the screen, il Musical laboratory of arts: film – electro-acoustics – intermedia (Bydgoszcz), la Fokus Lodz Biennale, il Colours of Poland and the contem.ucha cycle (Lodz Philharmonic), il Music at the Old Monastery (Lodz), l'International Festival of Acoustic, l'Electronic Music and Multimedia Projection in Brno (Czechia), il Lodz Musical Easter, il Sound Screen Festival (Bydgoszcz), il Lodz "Ballet Meetings" International Ballet Festival (Academy of Music in Lodz), ed il CRICOTEKA Centre for Documentation of the Art of Tadeusz Kantor (Krakow). Ha collaborato con il violoncellista Dominik Polonski, la coreografa Paulina Wycichowska, la performance artist Zorka Wollny, il video artist Michał Brzezinski così come con band quali "Bang on a Can All-Stars", Kwartludium, Arte dei Suonatori ed il Polish Cello Quartet.
Zagajewski conduce ricerche sulla musica rock, presentandole in diverse letture (i Popular Music Workshops presso l'Academy of Music in Lodz, il Polish National Conference for Art School Teachers organizzato dal CENSA Centre for the Education of Art School Teachers and the Ministry of Culture and National Heritage) ed alcune pubblicazioni (Glissando Operomania).
Dedito alla divulgazione, tiene letture e workshops per i giovani sulla musica del XX e XXI secolo. È stato membro della giuria in alcuni festivals, fra cui il mYear Festival of Musical Imagination (Academy of Music in Wroclaw). È assistente presso l'Academy of Music in Lodz ed insegna materie teoriche alla scuola musicale S. Moniuszko di Lodz. È anche membro della Polish Composer's Union e del comitato di programma del festival internazionale di musica contemporanea Warsaw Autumn.